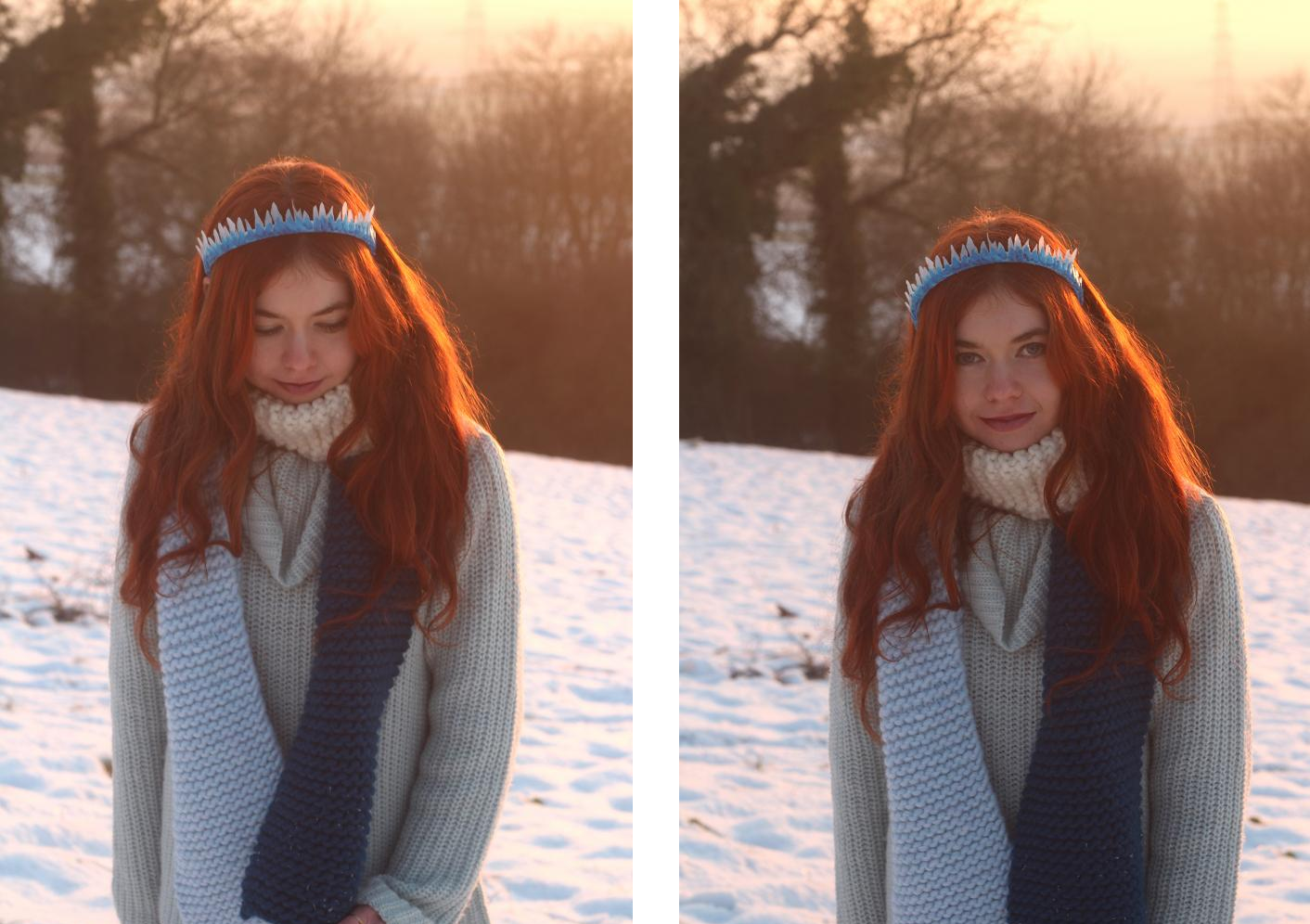 A headband and my first knitted scarf both inspired by ice and snow. There are many things I loathe about winter but there are also many that I adore and the m
élange of blues and white with a sprinkling of glitter is one of those things.



Note to self when knitting a scarf: Seventeen stitches is way too many for a row even with the intention of making it 'thick and cosy.' For a daily accessory it's not so great but, for standing in a field of snow, it works quite nicely.