It began as an untouched
canvas
but there would be no painting involved. Just cotton
fabric
, some
ribbon
, a
glue gun
,
sellotape
and
felt
.
Make as a gift (like the one above)-Those handmade are always more special and when pinned with photographs and memories it can be treasured forever and ever- or as a useful decoration in your home. Depending on the size of the canvas, you can make it as big or as small as you like and, by using whatever fabric you like, its appearance can be to you or your recipient's tastes.
So versatile, so easy.
What to do...
Cut your fabric to size, enough to cover the front and be neatly folded at the back, then glue it down onto the wooden border.
Snip the ribbon into four strips and place over your board, a couple of inches from the corners. Sellotape into place at the back.
"Ew but it looks so messy".
Wait!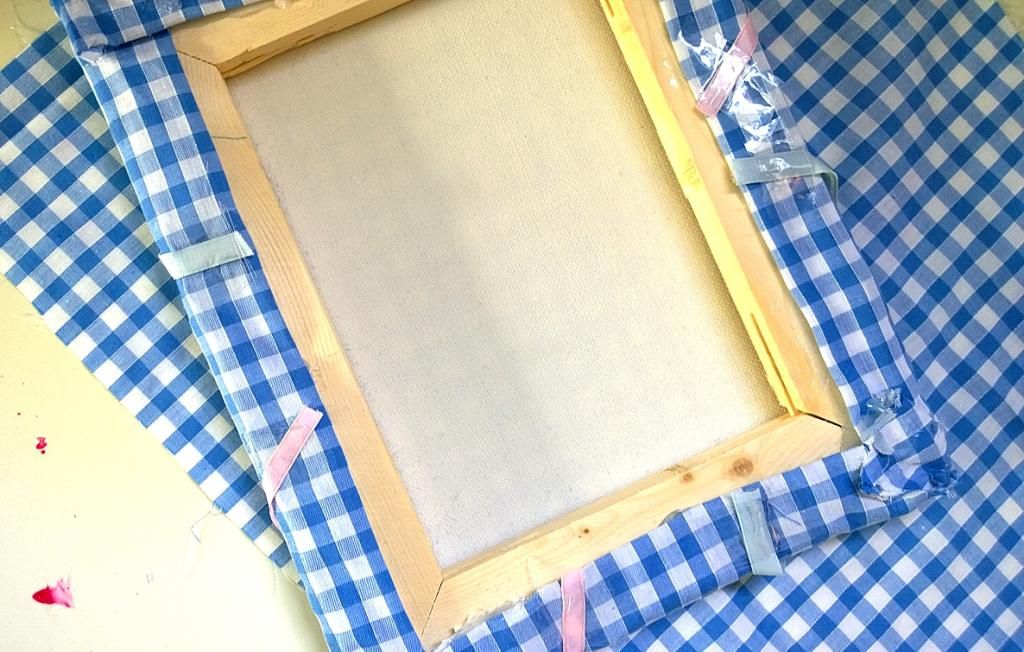 Take your sheet of felt (for the one above, blue was used to coordinate with the gingham) and cut into four strips. Glue these over the wood at the back, hiding the parts you've already stuck down.
Your noticeboard is now complete!
Note:
You could increase the ribbon and arrange in a lattice design or not even use ribbon at all.