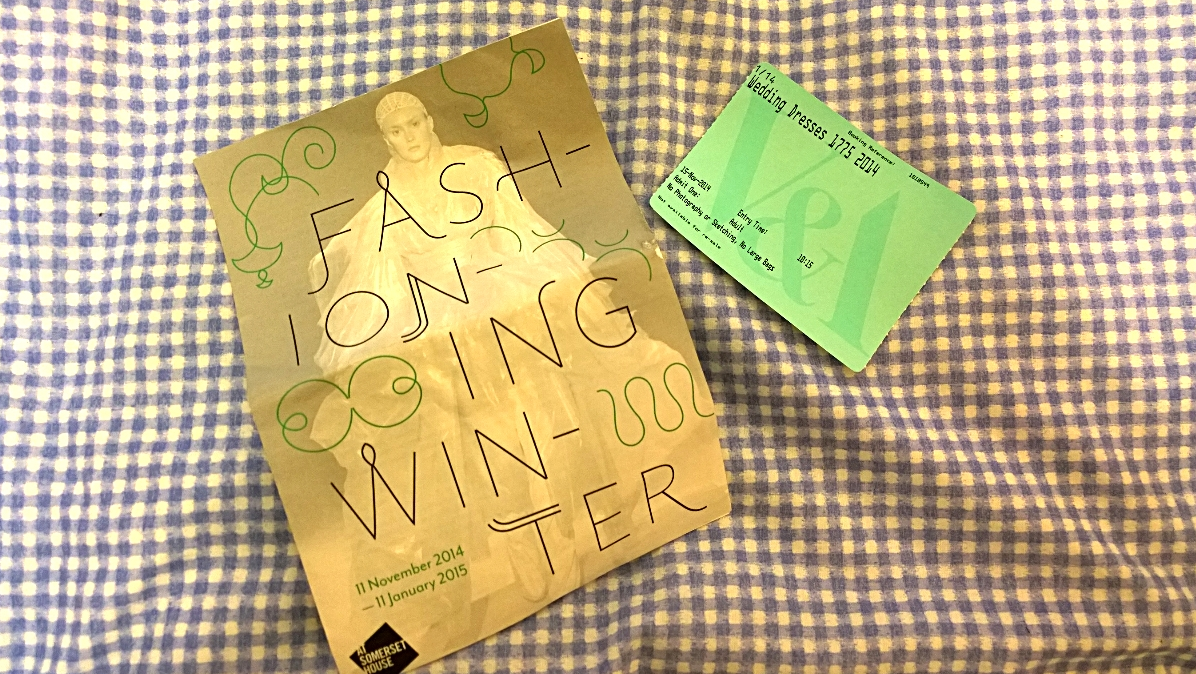 Things I did this week...
A visit to the Wedding Dresses exhibition at the V&A is a walk down an aisle of matrimonial outfits from 1775-2014 with tiny waists the size of wrists, hair wreaths scented with orange blossom, the extravagant, the dreamy, the classic and the contemporary.
Brides to be can leave tingling with excitement, knowing that their dress will be added the archive- not one that's a storage of history for the public to see but is instead their hearts.
They may leave inspired as they continue to fill scrapbooks and Pinterest boards with wedding ideas, looking to the past out of curiosity.
Others will leave with affection and an appreciation for the artistry and intricacy that go into making that garment, worn for only one day, as special as the occasion.
Stand out pieces: Christian Lacroix 1992, Dior 2002, Gareth Pugh 2011, orange blossom hair wreaths, 1800s.
At Somerset House, the special factors of winter are being embraced. Amongst the unpleasantness of the season (sore and cracked hands, the bullying cold air turning going outside into a chore and the way everybody seems to be ill et cetera et cetera) are the gems (cosy homes with coal fires, snug clothing, the food, fresh snow, Christmas et cetera et cetera). It is like they are dotted about for certain moments in the day and when we are with them we can appreciate them dearly.
The Fashioning Winter exhibition is dispersed around Somerset House. They are not largely noticeable and there are no signs directing you so when you come across them, especially when you are on the hunt, it's fairly exciting.
You can find elements of ice skating (including cute illustrations from the 1910s), skiing, the colour white, graphic art from the 1910s and 20s showing how women kept fashionably warm, and fairytales on the runway.
Name to know: Xavia Sager