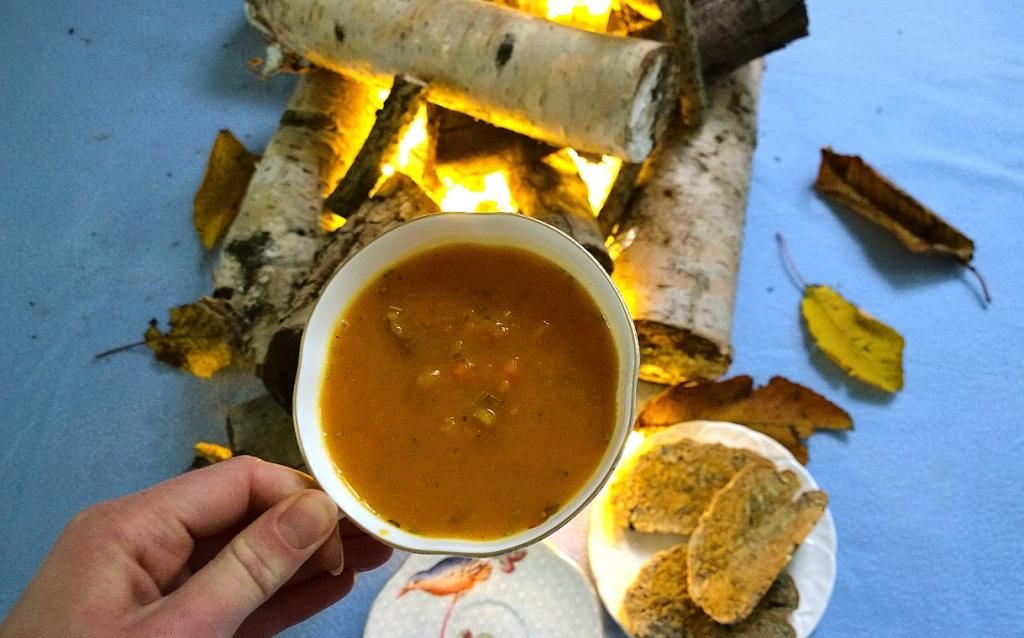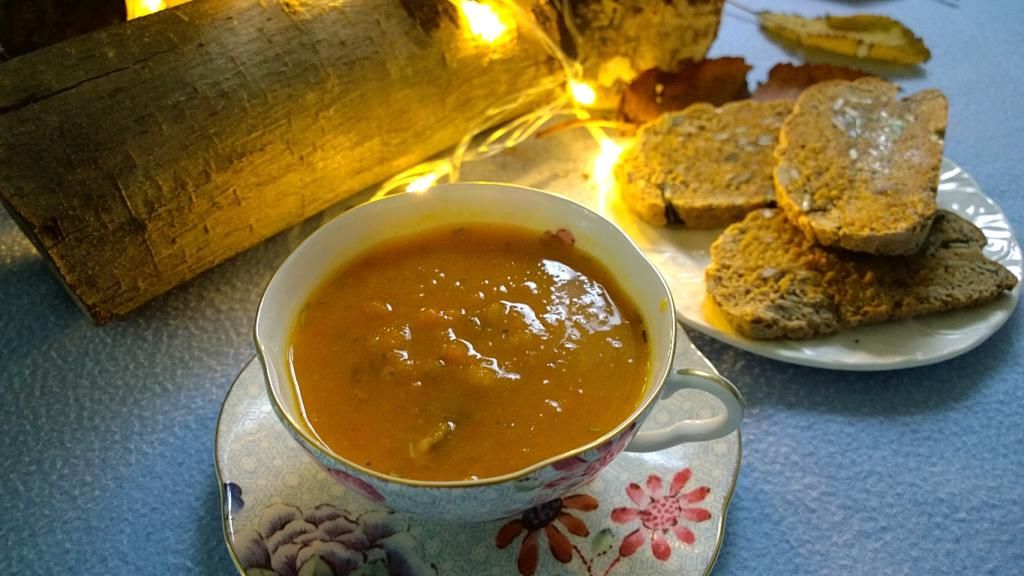 Goodbye, Autumn. I feel it's time we parted ways. Come the end of November and the inside is calling. Scandinavian interiors, ski chalets, the opulence of a traditional Christmas... I look outside and the trees are becoming bare, those leaves that were once so beautiful are now running away and disappearing before the force that is
winter
gets at them with all its harshness. But I feel like before you go completely, we should have once last meal together. One outside as the evening draws in and the temperature begins to drop. I will wrap up in a chunky roll neck and sit around a fire with loved ones as we laugh and eat our way into the darkness of the evening. You will be there to set the scene, make us feel comfortable, and supply us with the food. Mmmm autumn food.
You will need...
2 small sweet potatoes,
1 carrot,
1 apple,
1 small onion,
1/2 pint vegetable stock,
water
rosemary
What to do...
Begin by preparing your vegetables (and fruit) for roasting. Chop into small pieces, the apple into slices, and place on a tray with a drizzle of olive oil. Leave in the oven at 180 degrees for 40 minutes, turning everything over half way through.
Once done, form the vegetable stock which I did by stirring two tea spoons of vegetable powder with 1/2 pint of boiling water.
Transfer the sweet potatoes, carrot, apple and onion into a pan with the vegetable stock and leave on a medium heat on the hob for about 10 minutes.
Then, transfer to a food processor/ blender and blend with some water until smooth and soup-like. I did not measure the quantity of water. I just went with the flow, pouring in small amounts until I felt there was enough.
Finally, pour back into your pan and place back on the hob for a few minutes until even warmer and even more delicious. I stirred in rosemary too for extra flavour.
Dish up with slices of buttered toasted homemade bread and enjoy, enjoy, enjoy!
An inside campfire? What it is this nonsense?! It's the outcome of logs for a coal fire, some twigs, fairy lights, and some leaves from outside for aesthetic purposes. It does make a fairly fun addition to the living room but should only be set up if you are unable to have a proper campfire. It definitely isn't the same.