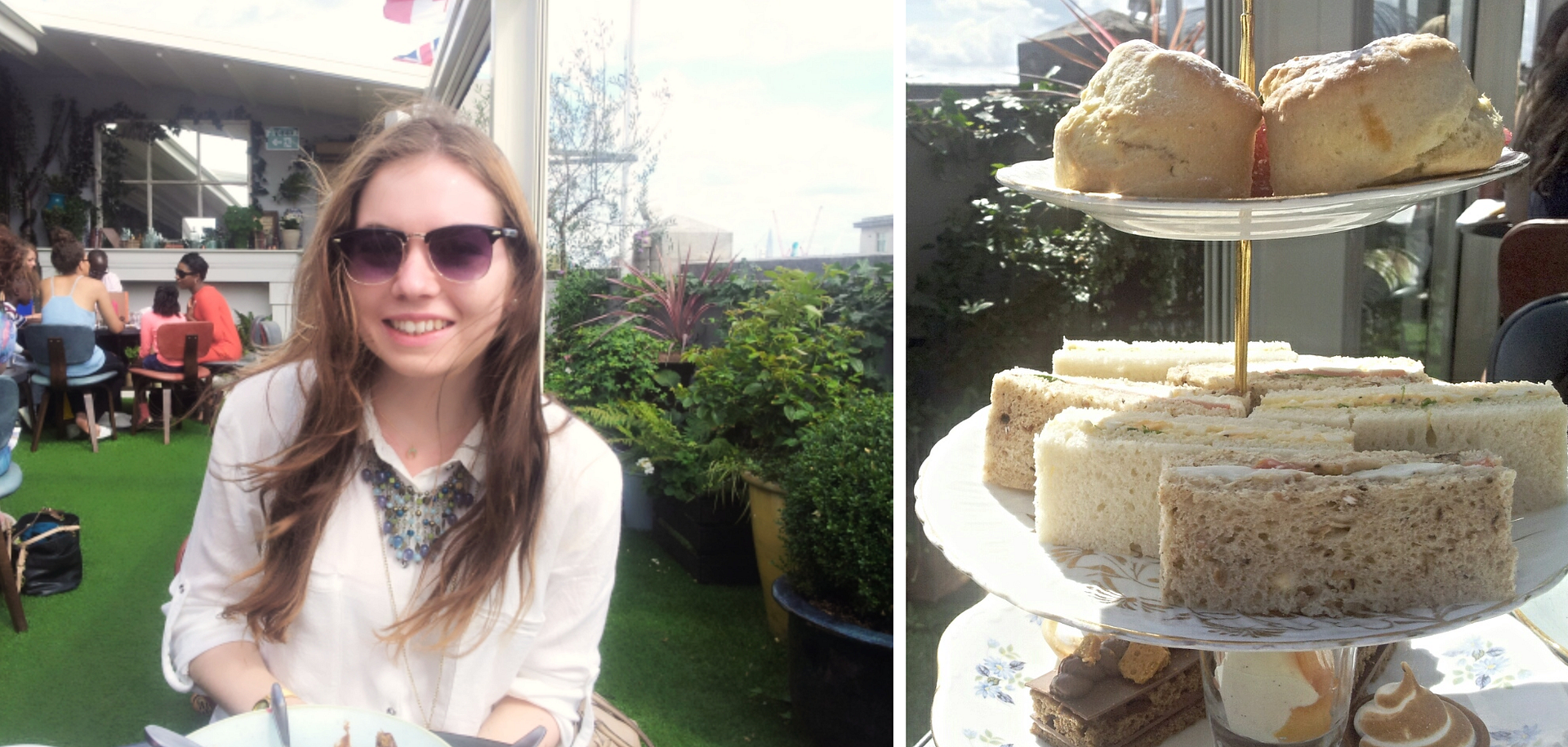 London in a day: Something
Tasnim
and I are gleefully accomplished in. There's so much that she wants to see and do in the city and so much that I want to see and do with her that our itinerary is always planned out way before her train tickets are even booked.
On this occasion (9th August), we began
culturally
. St Paul's cathedral is on every tourist's 'too see' list and all it takes is a quick wonder around the outside and through its small, flower-filled gardens to appreciate the prettiness. I don't think there's ever been a time when I've been past St Paul's cathedral and there's not been some form of entertainment or event taking place. This time it was centred around cycling. There were kids riding around in circles, sweaty men peddling on exercise bikes while music blared out of speakers behind and never ending groups of people biking down the near-by streets. The internet later informed me that it was the Prudential RideLondon- A ten mile bike ride around the centre of the city.
Oh and there was also a couple getting married. SWEET.
Next stop was
food
. In hindsight, going to a barbecue-themed place to eat when both of us our vegetarians seems baffling but
On The Roof With Q
offer afternoon tea and sitting outside at the top of Selfridges sipping tea and scoffing scones and treats felt like an opportunity that couldn't be missed. The setting was cute like a small garden party. The ground was a spread of faux grass, greenery decorated the sides and summery dressed people continuously flowed in and out for drinks and a bite to eat. I have to say, it definitely wasn't the best afternoon tea I've had. (The scones, cream and jam did not have that heavenly flavour combination I oh-so adore) but the generous chefs specially modified our menu so it was totally vegetarian-suited so bonus points for them!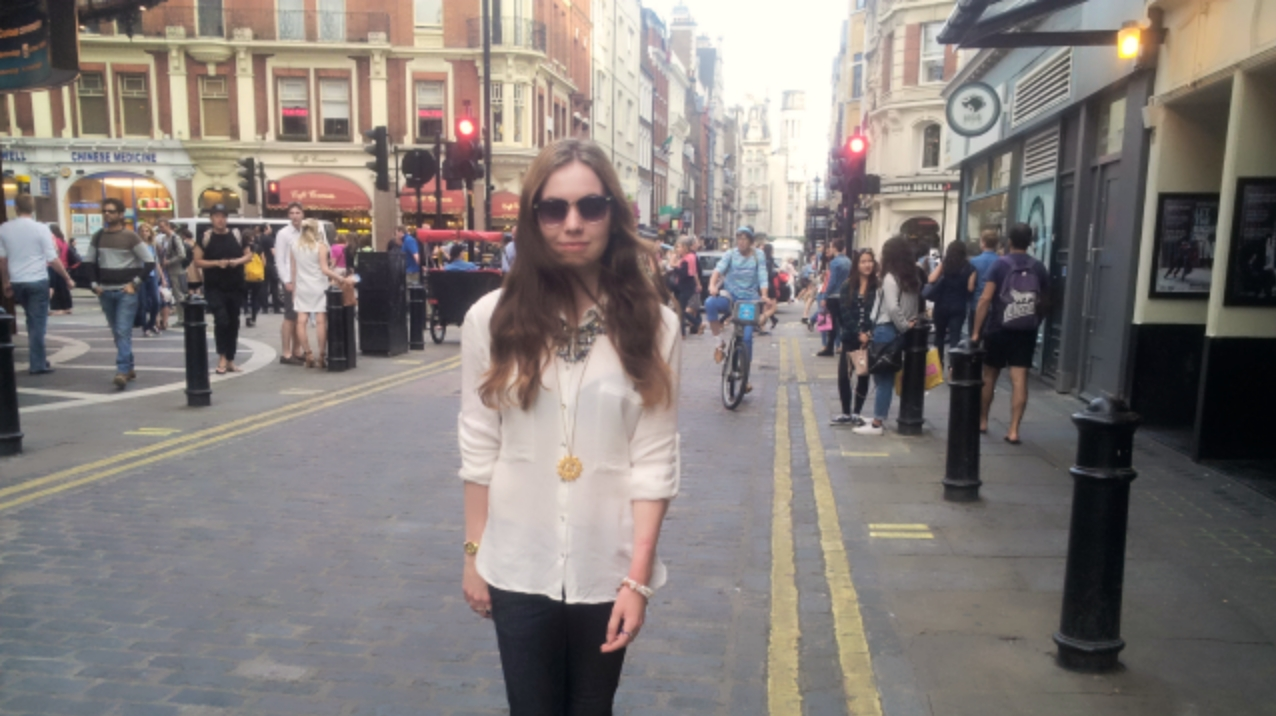 For our
shopping
destination, we ventured into the crowds of Camden market. Really, longer than a couple of hours was needed especially as we found ourselves distracted by all the lacy daintiness at Lily J. Strolls along the canal are always lovely and even more so on a sunny Saturday but alas there was no time as we had to make our way to Soho for our final stop-off...
...
Ice cream
from Gelupo! Chocolate and blood orange... peach and coconut... mmmm summer is so much better with yummy flavours of creamy coldness, rounded off with a complementary biscuit. There were Pierre Herme macarons too, brought from Selfridges. The tomato and basil one was my favourite. So much more creative than the usual pistachio or rose.
And there you have it. One example of how to do London in a day. Until next time.