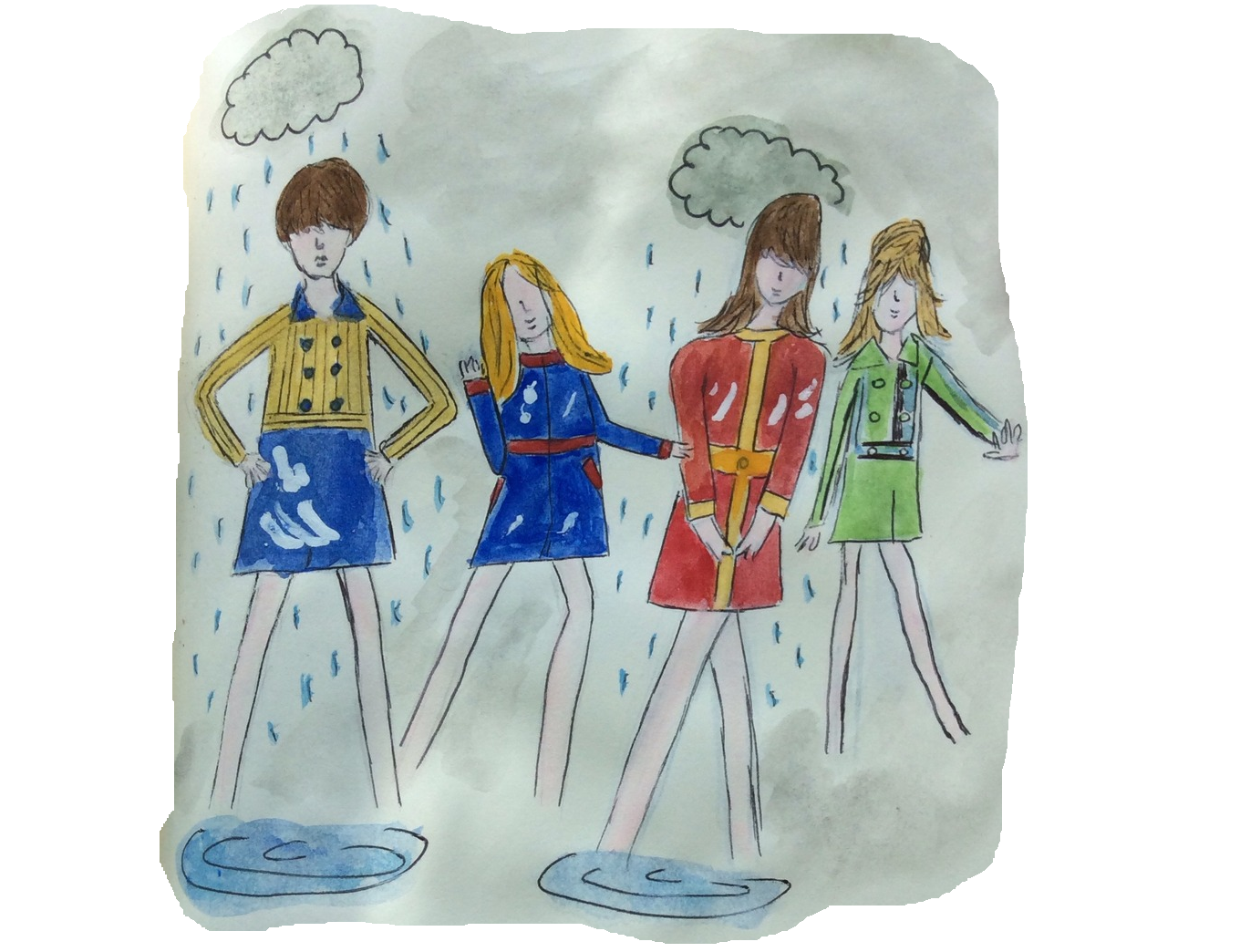 SPLASH. The sound as you jump mischievously into a deep puddle.
EEK. The expression as you leap over puddles, avoiding them as though they are pools of deadly lava.
WOOOSH. The sound as you ride your bike through aforementioned puddles.
SQUELCH. The sound as you head across the soaked ground.
AHHH. The expression as you sip on a hot chocolate with whipped cream while calmly drying off.
Rainy days can be fun so we should dress to suit that fun. Or, alternatively, rainy days can be miserable so we should dress in bold colours to overpower that misery.
Here's a question: Why aren't raincoats made like they were in the 60s? Lively and light-heartedly stylish with contrasting primary colours for a playful appearance. THIS is how rainwear should be!