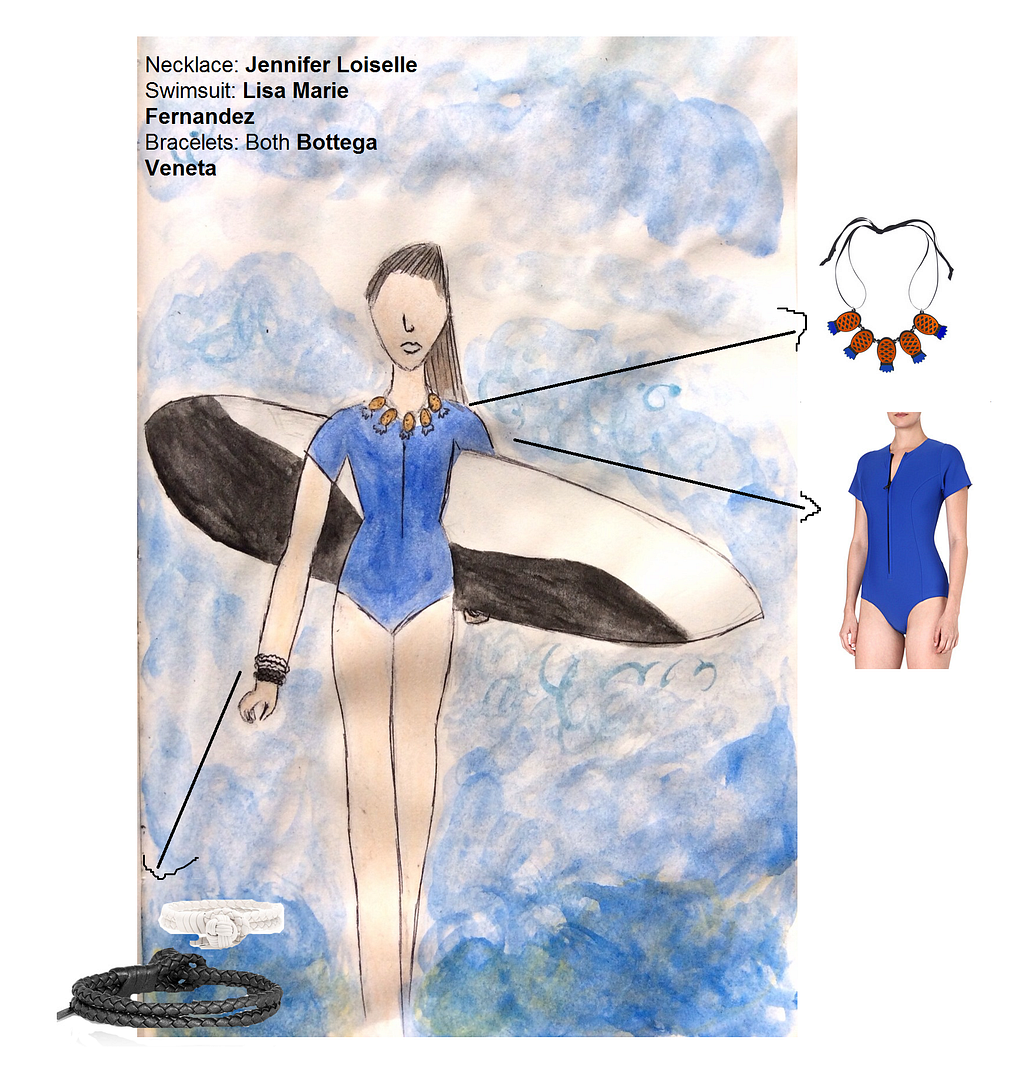 Riding the waves, splashing through the sea and dashing across the sand, our skin glistening and our feet satisfyingly sinking with each step. We will wear sporty shades for active afternoons underneath the sun and a Jennifer Loiselle laser cut pineapple necklace will be placed practically around our necks.
We will cool off on a boat, riding across the calming water which dances with glitter, with a relaxing breeze passing through our hair and we will wear tassels around our front and lots of fun around our wrists in the form of Venessa Arizaga's witty and summer-suited bracelets.
Sound good to you? It sounds good to me!