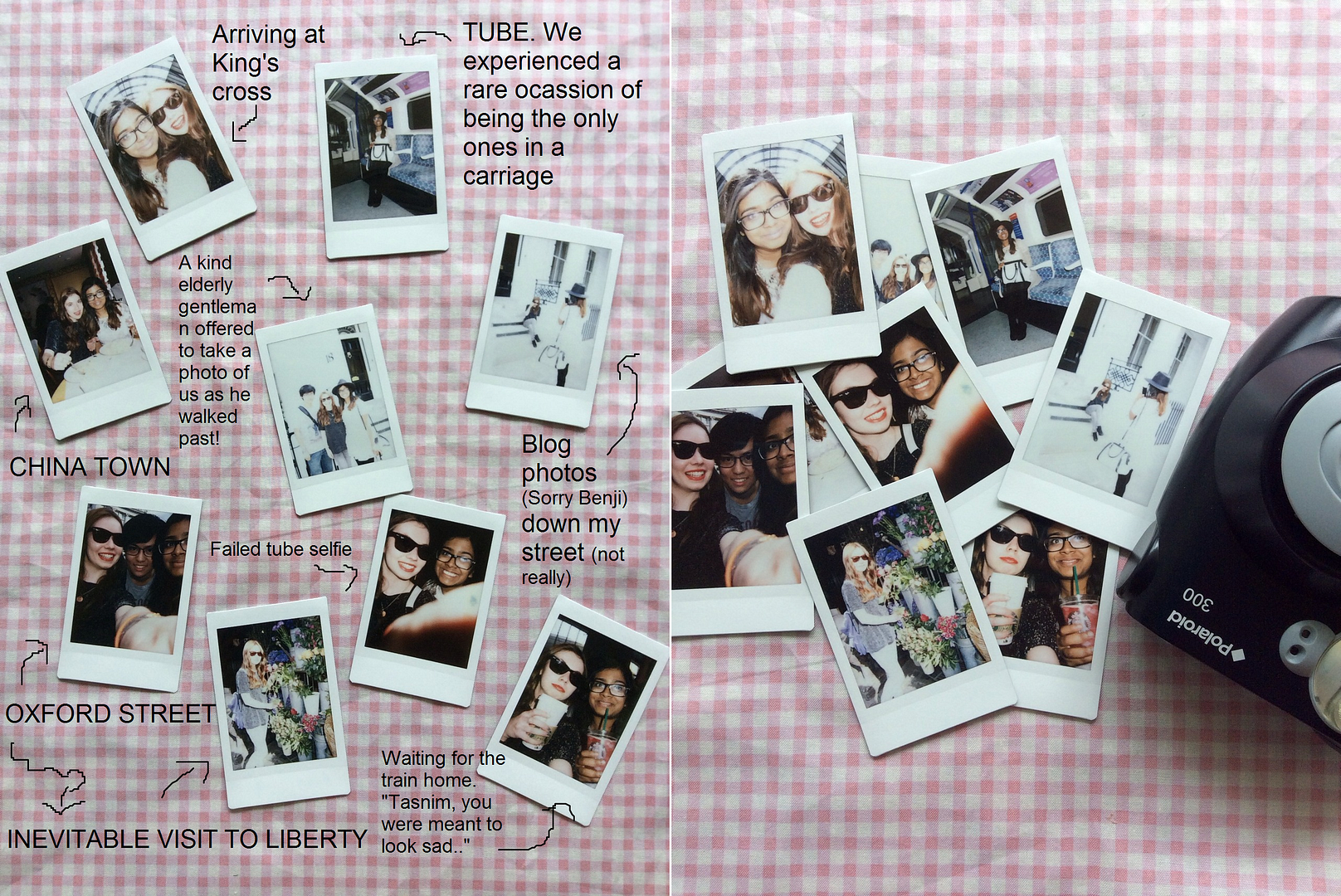 Dear London,
Did you miss me? Now that we are currently not together, visits are much more sweet. I appreciate your vibrancy, your prettiness and general existence and you no doubt appreciate my returns and the company I bring (What could be more satisfying for you than a wide-eyed and excited
Tasnim
?). Thank you for being sunny, supplying us with plenty of things to do and giving me the perfect reason to re-use my
polaroid camera
that's been stored forgotten in my wardrobe for the past few years...
Anyway, see you soon,
Francesca
On Wednesday, Tasnim, Benji and I took an awaited trip to the capital and above is the gist of the day in polaroid form. Below, however, is one of those definitely not planned 'oh you happen to be taking a photo of me' shots as I walk down the street, accompanied by a close up of my jewellery- A handmade penny necklace and my Playmobil ring by Life is LAF.