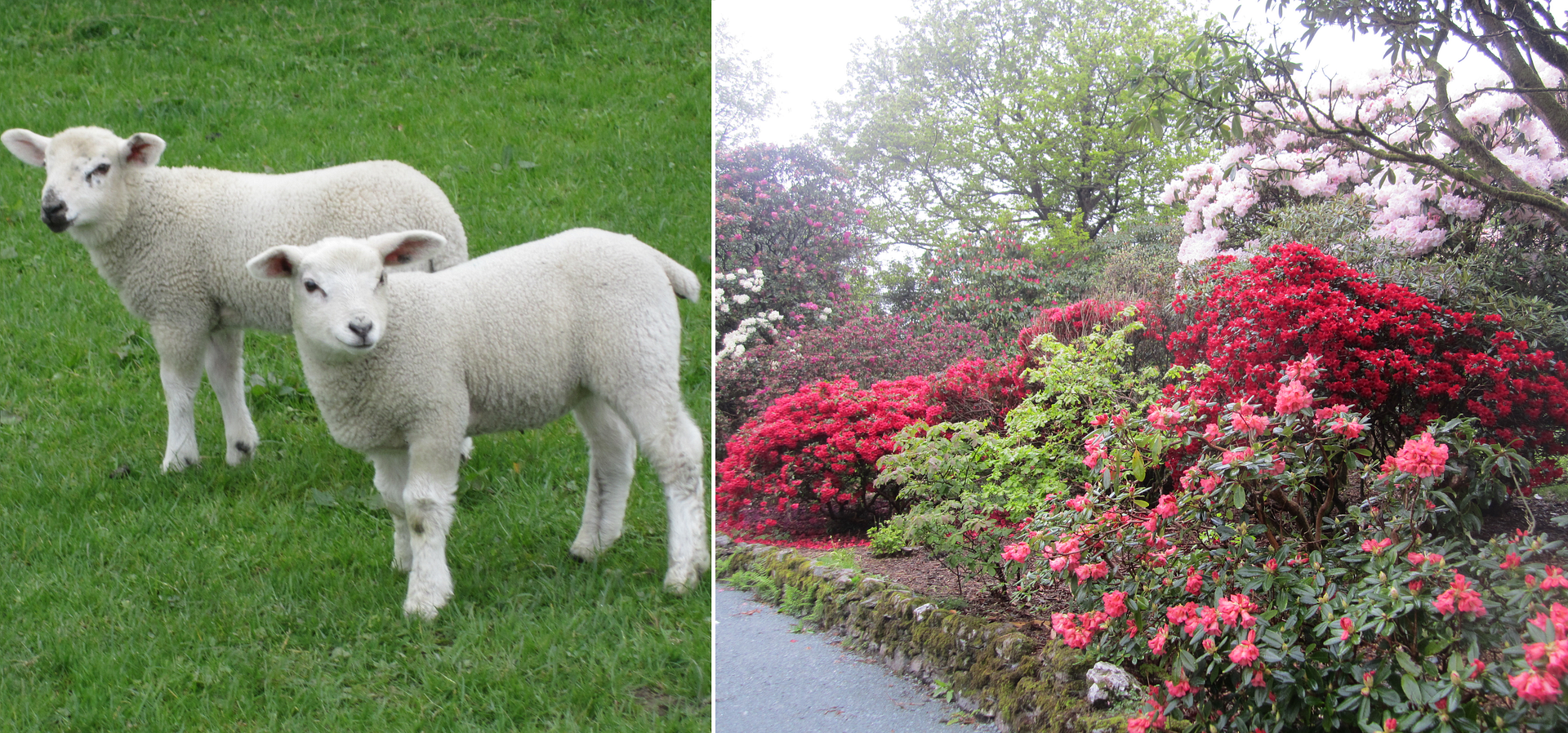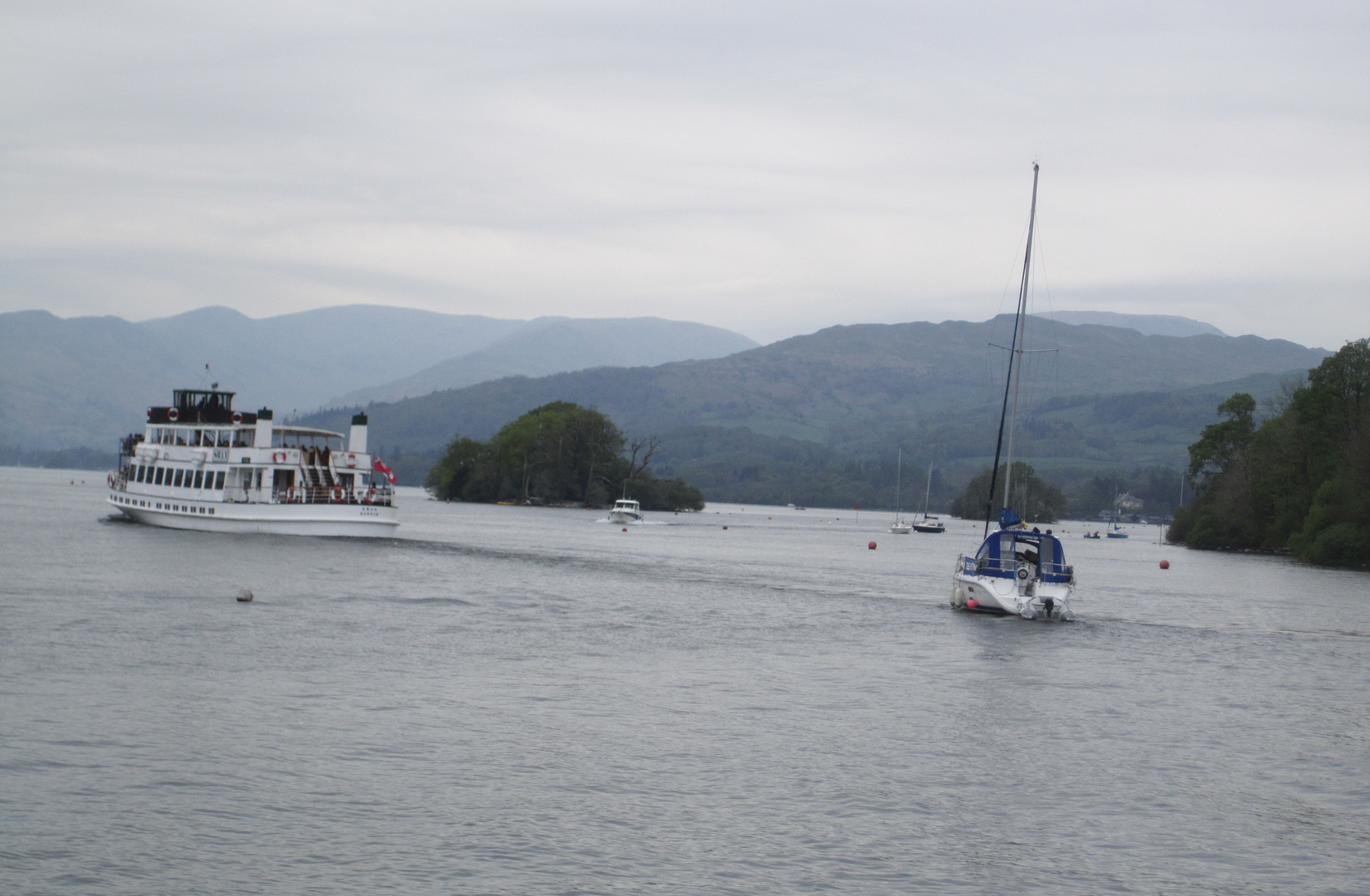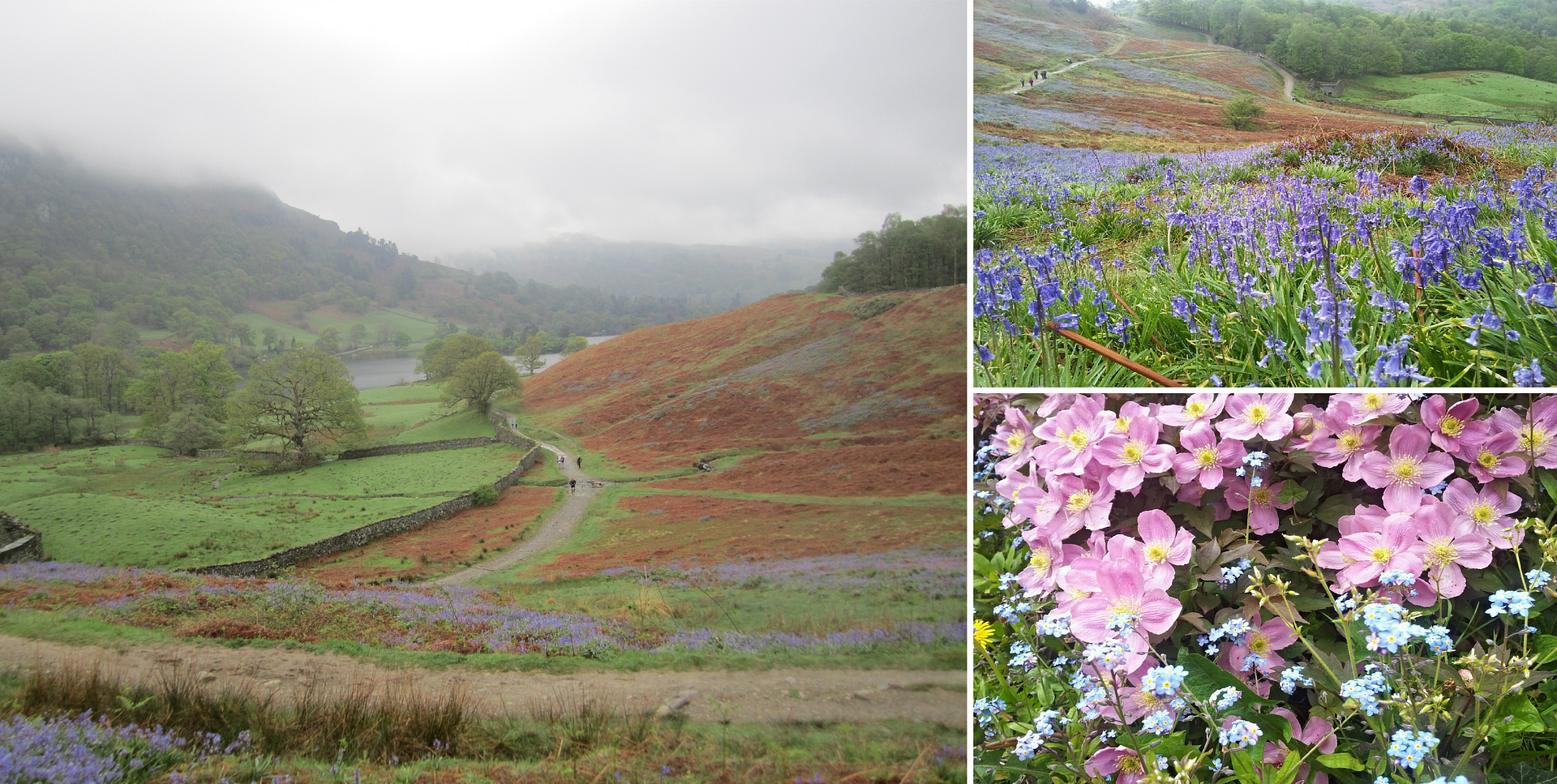 My mum, Jo, Laurence and I arrived Friday evening; the sun beaming as it said goodbye to the day on its way down behind the hills, lambs skipping across fields and a pallet of green painted as far as the eyes could see. We were stopping in a rented out cottage which sat quietly in the tiny village of Ings, accompanied by about ten other houses, a welcoming pub and a church. It was a small quaint cottage with wooden beams on the ceilings, a slanted floor in one of the upstairs bedrooms and sealed up doorways that (if still had doors there) would open into the adjoining cottages.
On Sunday we walked around Rydal Water, had a tour of Wordsworth's cottage and shivered in the rain.
On Monday we explored Coniston, sat by its lake on a spread of pebbles watching a line of adorably cute ducklings follow their mother and we became slightly intimidated and freaked out by the
eery hills
that tower over one side of the village.
On Tuesday, before we left, we wore sunglasses for the first time on our trip (disregarding Friday evening, there had been no sun) and ate delicious Lake District ice cream in fresh fruity and chocolaty flavours.

Now I'm back home with a phone signal and a longing (more so than before) for a pet lamb or two.