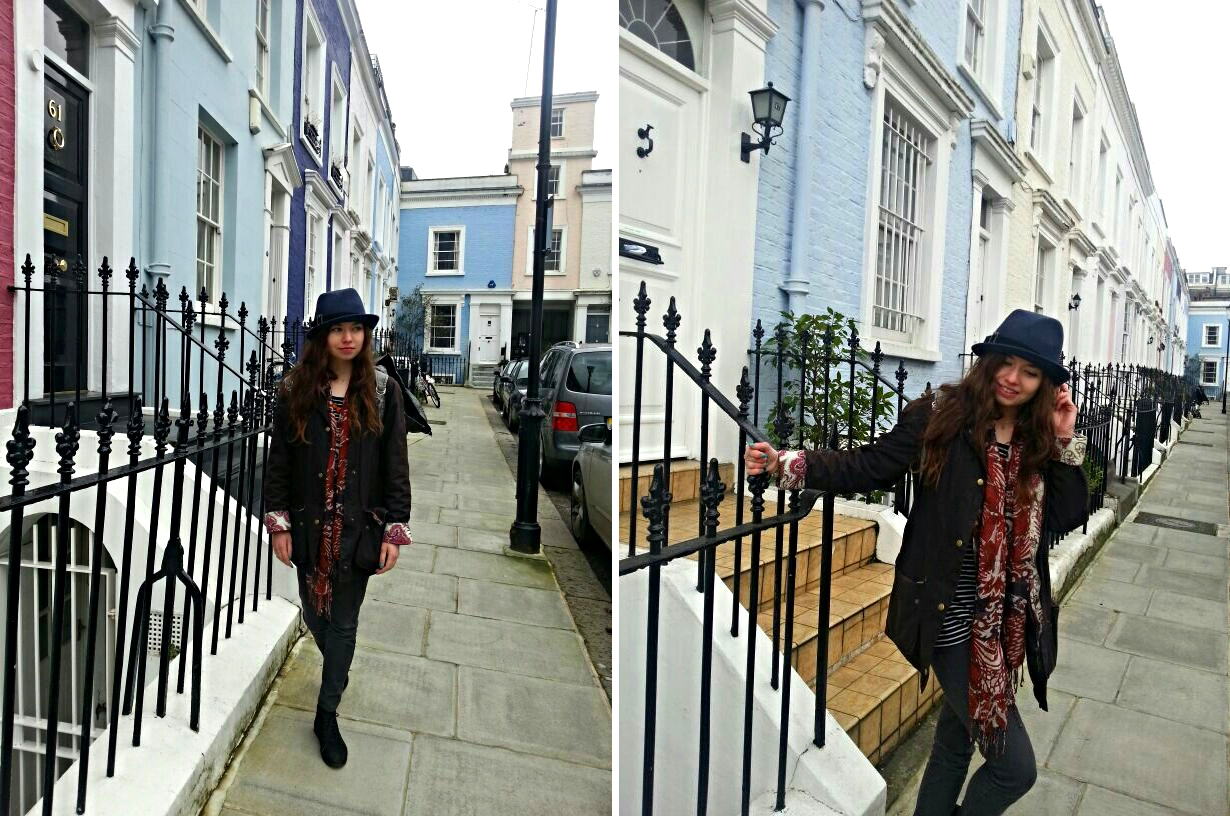 I no longer walk around London with the same eye-opening wonder I once felt and I no longer arrive with the same inspired excitement or leave with heartbreaking sorrow. Maybe it's because I've taken its landmarks and surroundings for granted, become accustomed to its ambience after living there for some time now. Or maybe it's because ever since I started studies there in September nothing has gone according to plan, leaving me regretful and miserable as a cloud of negativity looms over the city.
However, there are still some parts of London where the clouds are broken and I can wonder around embracing its charm with affectionate eyes. I guess Notting Hill is one of those places. The lines of rainbow houses emit a lighthearted positivity that, even on the coldest of March afternoons, you can't help but warm to.
Photographs taken by Tasnim during a day trip last week. Afterwards we headed to Harrods for a cliché blogger lunch at Laduree. We began with vegetarian sandwiches, gulped down with a pot of delicately infused tea, and naturally finished off our meal with macarons. (Mine being an apple one and a chocolate one and Tasnim's being a pistachio one and rose one). I'm wearing a mix of prints to accompany the lively surroundings of the houses. Liberty Barbour jacket, a scarf given to me as a gift and an old Vera Moda stripe top.